Telar Corp.  12995 Hawke Rd. Columbia Station, OH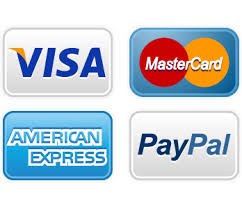 Injection Molding Machine Feed Screws
for Injection Molding, Extrusion and Blow Molding
Telar has a vast selection of injection molding feedscrews for both general purpose and high wear applications. These screws are in stock available for immediate shipment. In addition, Telar can assist you in designing the optimal feedscrew customized to your application. Stock screws include the following machine manufacturers: Van dorn, Demag, Cincinnati Milacron, Toshiba, Nissei, Mitsubishi, Engel, Toyo and many others. We also have a limited supply of extrusion feedscrews and blow molding feedscrews.
We have the industry's lowest prices and a huge inventory of screws for immediate shipment.

High wear/High Abrasive resistant feed screws
Telar provides screws manufactured in high wear tool steel for your most demanding applications. Telar high wear tool steel screws are manufactured in CPM 9V a Crucible material with 9% vanadium carbide. We can also offer screws with an XC-1000 coating for extreme wear and corrosion resistance. We start with a 4140 screw substrate and then use a thermal spray weld up to .010/side of tungsten carbide coating for superior screw wear resistance.
High Performance Screws
Telar can design a screw specifically for your process to deliver peak performance. If you would like to decease cycle times, improve mixing, or reduce scrap rate then let the engineers at Telar help determine the optimal screw design. Sometimes a small change in design and/or material composition can result in significant overall screw performance.
General Purpose Screws
Telar has hundreds of screws on the shelf for immediate delivery. Our GP screws can be either nitrided or welded with Colmonoy 56 hardfacing and either chrome plated or nitrided. These screws typically have a 3:1 compression ratio and are excellent for typical molding applications. We can ship same day and with low prices these represent an outstanding value. Please check out our current list of in stock screws available for immediate shipment.
Feedscrew Repair
We can repairing your worn injection, extrusion or blow molding screw back to OEM specifications. After inspection we will provide you with an analysis and price quotation to repair. The repair process includes stripping the current screw, grinding and elding stainless onto the flites, applying Colmonoy 56 hardfacing for protection and then applying chrome plating if required. A rebuilt screw can be a great value as it typically can cost 50 – 75% of the price of a new screw.
Mixing Screws • Extrusion Screws • Rebuilt Screws
Feed Screw Materials
Nitralloy 135M: A tool steel machined and nitrided for 72 hours. An excellent low-cost alternative when excessive wear is not a primary consideration.
4140: A tool steel with good strength when surface threted or hard faced.
D-2: A high carbon/high chrome tool steel. Good wear resistance but low on torque strength
CPM-9V: Excellent for abrasive applications with very good wear characteristic.
Surface Treatments for Screws
Nitriding: Increases the hardness and life of tool steel screws such as 135M and 4140. Very cost effective.
Chrome Plating: Offers hardness and low friction with corrosion protection. Double and triple chrome plating often used for corrosive applications.
Carbide Coating: Guaranteed to double the life of a 9V screw.
Hard Facing – On Screw Flites
Stellite #12: Cobalt based. Recommended for resins with a low percentage of filled materials. 40-47 RC hardness.
Colmonoy #56: Nickel based. More wear resistant than Stellite. Recommended for glass-filled or resins. 50 to 55 RC hardness
Colmonoy #83: Nickel-tungsten based.  Contains tungsten carbide particles for extreme wear applications.  59-64 RC.
Autojector Feed Screws

Arburg Feed Screws

Battenfeld Feed Screws

Cincinnati Milacron Feed Screws

Demag Feed Screws

Haitian Feed Screws

Husky Feed Screws

JSW Feed Screws

Kawaguchi Feed Screws

Killion Feed Screws

Krauss-Maffei Feed Screws

Mitsubishi Feed Screws

Nissei Feed Screws

Newbury Feed Screws

Onguard Feed Screws

Rocheleau Feed Screws

Sumitomo Feed Screws

Trubor Feed Screws

Toshiba Feed Screws

Toyo Feed Screws

Welltec Feed Screws

Zhafir Feed Screws