Telar Corp.   12995 Hawke Rd.  Columbia Station, OH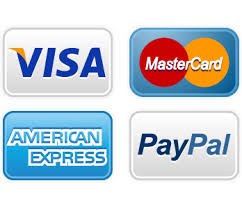 Telar High Wear Screws 
Screw wear in both extrusion and injection molding is similar – the majority of wear occurs in the high pressure/ frictional heat areas of the transition section and the last few turns of the metering section.  Telar has over 25 years of experience in providing customers new and rebuilt high wear screws designed for some of the toughest wear and high corrosion applications including fiberglass, calcium carbonate,  PEEK, CPVC, titanium dioxide, metals, ceramics and many other fillers and flame retardants.
CPM 9V –  A powder metal tool steel that provides very high wear resistance in combination with high impact toughness.  The industry standard especially for screw sizes from 14mm up to 65mm. We have many sizes  in stock from some of the most common machines at industry low prices.
50mm screw processing PVC
105mm screw processing 40% GF nylon
Welded Screws – Hard Facing On Screw Flites
Screws not made from solid tool steels or special alloys can be hardened by welding a hard-surface material to the screw flites.  The wear resistance of the nickel based Colmomoy 56 and Colmonoy 83 is good to very good when used in conjunction with chrome plating or ion nitriding.
Colmonoy #56: Nickel based. More wear resistant than Stellite. Recommended for glass-filled or resins. 50 to 55 RC hardness
Colmonoy #83: Nickel-tungsten based.  Contains tungsten carbide particles for extreme wear applications.  59-64 RC.
Surface Treatments for Screws
Nitriding: Increases the hardness and life of tool steel screws such as 135M and 4140. Very cost effective.
Chrome Plating: Offers hardness and low friction with corrosion protection. Double and triple chrome plating often used for corrosive applications.
Carbide Coating: Guaranteed to double the life of a 9V screw.
Injection Molding Screws
IN STOCK
The most common screws in stock from the top machine manufacturers – Van Dorn/Demag, Cincinnati Milacron, Nissei, Toshiba, Toyo, Engel  and more. Range in size from 18mm to 155mm in both GP and high wear CPM 9V.  Same day shipping available on orders received by 5:00 pm EST.  Rush orders 1-2 weeks.

Custom Screws
BARRIER – MIXING – CUSTOM
Telar can design a screw specifically for your process to deliver peak performance. If you would like to decease cycle times, improve mixing, or reduce scrap rate, we can assist.  Sometimes a small change in design and/or material composition can result in significant overall screw performance.
Barrier Mixing Screw
Our ultimate high performance barrier mixing screw has a sub-channel  design to continuously churn and mix the particles with uniform melt temperature.  By reducing shear heat we can increase efficiency and melting.  Lower melting temperatures will increase output.  Processors have increased production up to 30% with the barrier mixer design. Let our experts design a custom screw that will outperform your current screw and maximize your machine output.
Telar is a leading supplier of front end components at the industries lowest prices.  Huge inventory of screws, barrels, screw tips, end caps, nozzles and nozzle tips.  We have inventory on many of the most popular injection molding machine makes and models.  Same day shipping available on orders received by 5:00 pm EST.  Rush orders 1-2 weeks.