Telar Corp. 12995 Hawke Rd. Columbia Station, OH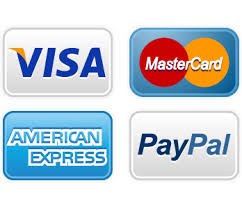 Barrels
 Bimetallic and Tool Steel Barrels for Injection Molding, Extrusion, and Blow Molding
Telar offers a complete selection of new barrels, many in stock for immediate shipment. Our barrels meet the strictest manufacturing requirements and we will provide expert assistance to help you choose the best barrel for your application.  We also can repair worn barrels by resleeving or relining the existing barrel with either a bimetallic or tool steel liner.
Carbide Bimetallic Barrels
Composition: Tungsten carbide particles dispersed in a corrosion resistant chromium nickel alloy matrix. This barrel offers both abrasive wear and corrosion resistance. Essential for molding resins with 30% or more of glass fillers or mineral fillers. Carbide barrels liners include Xaloy X-800, Wexco 777 and Reiloy R215.
Standard Bimetallic Barrels
Composition:   A nickel-chrome alloy liner with boron and silicon hardening agents. This barrel offers some abrasive wear resistance and is used primarily for non corrosive resins. Can handle 10-20% glass filled resins.   Standard bimetallic liners include Xaloy 102 and Wexco 666.
Tool Steel Barrels
Composition: Tool Steel cylinders consist of a sleeve of abrasion resistant material for wear resistance. Depending on the resin we can provide either 10V tool steel which is manufactured with 10% Crucible vanadium carbide or D2 steel for general purpose applications.
Screw Tip Assemblies
CPM 9V / H-13
Barrel Relines
Telar offers a barrel relines for your injection molding, extrusion, and blow molding application. If you send us the barrel we will provide a free analysis after inspecting the barrel condition for wear. Once this is completed we will provide you a price with several alternatives including length of sleeve, liner material and EDMI for full length resleeving options. Telar also offers quick turn around on your relined barrel if required.]
Repairing a barrel can save as much as 25% to 50% vs. buying new.
The savings on relining or refurbishing a worn extrusion or injection cylinder depends on many factors. Savings can be huge on very large or elaborately equipped extrusion or injection molding barrels (for instance water- or oil-jacketed barrels, pin barrels, or large rubber mixers)  and may cost significantly less to repair relative to the original equipment price.
The economics typically are most favorable for repairing injection molding barrels, particularly since repair often involves relining only a short portion of the entire barrel. Typically this "short sleeve" is installed at the discharge or stroke end of the barrel near the check ring, an area that is especially subject to wear and resulting leakage. Such leakage makes it difficult to control shot size. As a rule of thumb, when the wear in an injection barrel reaches 0.020 in., it is time to repair or replace the barrel. For critical molding applications, the cutoff point may be as low as 0.003 in. In extrusion barrels, by contrast, the level of wear can range up to 0.250 in. for very select applications.
The process of repairing a barrel requires the removal of a portion of its inner wall—the metal surrounding the bore or screw channel—and replacing it with a newly manufactured, thin-walled bimetallic or tool steel sleeve or liner. It is absolutely essential that there be an extremely tight metal-to-metal fit between the liner and the original steel.
Producing a liner or sleeve actually involves all of the steps needed to make a new barrel, with the exception of some final machining steps and millwork. The overall repair process is as follows:
•  The barrel is placed in a boring machine specially built for rigidity to prevent vibration while a long boring bar and special boring head are used.
•  The inner wall of the barrel is bored out so that the resulting bore is approximately 1.0 in. larger than the original bore. This step is particularly difficult, since it involves boring through the extremely hard bimetallic inlay, along with a portion of the backing steel that makes up most of the thickness of the barrel. Boring has to be accomplished while maintaining straightness of approximately 0.005 in. TIR.
•  A new liner is machined to approximately 0.5 in. wall thickness, maintaining an OD tolerance of 0.001 in. The liner, which consists of a hard bimetallic inlay material plus backing steel, has an OD that is actually slightly larger than the ID of the bored-out barrel.
•  Through a special heat-shrinking process, the liner is secured with an interference fit inside the barrel.
•  Final machining and polishing takes place. and barrel is inspected.
Telar is a leading supplier of front end components at the industries lowest prices.  Huge inventory of screws, barrels, screw tips, end caps, nozzles and nozzle tips.  We have inventory on many of the most popular injection molding machine makes and models.  Same day shipping available on orders received by 5:00 pm EST.  Rush orders 1-2 weeks.