Telar Corp.   12995 Hawke Rd.  Columbia Station, OH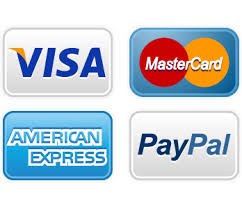 Screw Repair and Rebuild
We can repairing your worn injection molding or extrusion screw back to OEM specifications. After inspection we will provide you with an analysis and price quotation to repair. The repair process includes stripping the current screw, grinding, then welding stainless steel onto the flites, applying Colmonoy 56 or Colmonoy 83 hardfacing for protection and then applying chrome plating  or nitriding the screw depending on application. A rebuilt screw can be a great value as it typically can cost 50 – 75% of the price of a new screw.  Worn screws can typically be rebuilt 4-5 times over the life of a screw saving thousands.
Replace or Rebuild
When looking to rebuild a worn screw ask yourself these questions:
How severe is the overall wear?
What are the wear characteristics?
Can the current screw design be greatly improved?
Can the surface treatment be greatly improved?
Broken or Damaged Extrusion and Injection Molding Feedscrews
Broken drive ends and broken retainer studs in an  injection molding screw are two of our most common screw repairs.  Just send us your broken screw and we can usually repair a broken drive end and remove a broken retainer stud – (including repairing any thread damage) within 1 -2 weeks after receipt of screw.  Expedite options are are available and we can many times complete the repair work in 2-4 days.
Inspect, Straighten, Clean, Polish, Rechrome
Even minor screw wear and defects can have a significant effect on the overall performance of the extrusion and injection molding screw.  We will inspect and measure the screw flites for wear, check for straightness and clean and polish the screw.   We can also strip and rechrome screws which can help save money by reducing scrap rate and improving production. Turnaround time is typically 2-4 days.
Carbide Coating – Double the Life of Rebuilt Extrusion Screw or Injection Molding Screw
Full Encapsulation provides the ultimate in abrasion and corrosion resistance for single and twin feedscrews. This option covers the tops of flights, flight sides and the root/core of the entire feedscrew.
Carbide coating is recommended when process very high fiberglass content, calcium carbonate, titanium dioxide, metals, ceramic or other abrasive fillers.
Welded Screws – Hard Facing On Screw Flites  for Extrusion and Injection Molding Feedscrews
When rebuilding a worn screw we weld a hard-surface material to the screw flites.  The wear resistance of the nickel based Colmomoy 56 and Colmonoy 83 is good to every good when used in conjunction with chrome plating or ion nitriding.
Colmonoy #56: Nickel based. More wear resistant than Stellite. Recommended for a small percentage of glass-filled or resins or high percentage of regrind. 50 to 55 RC hardness
Colmonoy #83: Nickel-tungsten based.  Contains tungsten carbide particles for extreme wear applications including glass filled nylon.  59-64 RC.
Surface Treatments for Extrusion and Injection Molding Feedscrews
Nitriding: Increases the hardness and life of tool steel screws such as 135M and 4140. Very cost effective.
Chrome Plating: Offers hardness and low friction with corrosion protection. Double and triple chrome plating often used for corrosive applications.
Carbide Coating: Guaranteed to double the life of a 9V screw.
Telar is a leading supplier of front end components at the industries lowest prices.  Huge inventory of screws, barrels, screw tips, end caps, nozzles and nozzle tips.  We have inventory on many of the most popular injection molding machine makes and models.  Same day shipping available on orders received by 5:00 pm EST.  Rush orders 1-2 weeks.

Telar Corp. 12995 Hawke Rd. Columbia Station, OH